TOP SOUVENIRS FROM VIETNAM
As traveling to Vietnam, beside enjoying new experiences, exploring new places, taking photo, trying local food, buying a souvenir when come back home may be a part of an interesting holiday experience
Here are the lists of top souvenirs from Vietnam that you could consider to buy as a gift for your family member, friend at hometown.
1. SILK
Silk in Vietnam is made on traditional hand looms. You can find beautiful patterns, different colors and sizes. You could buy silk anywhere in Vietnam but one of the best places are Hoi An city and silk village Van Phuc (near Hanoi) with better price and more option for you.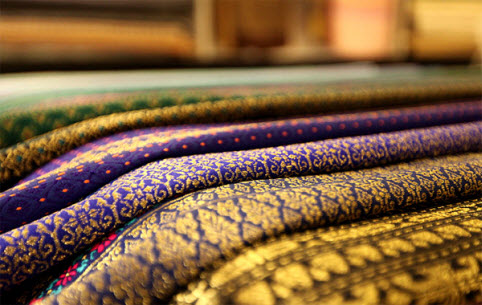 2. LACQUER PRODUCT
Is special in its style of using resin from son tree. It's said that high quality lacquer products go through 20 stages of development and can be used to craft dishes, bowls, vases, and more in beautiful colors and intricate designs. Especial product is lacquer paintings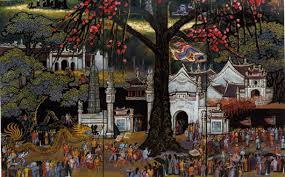 3. EMBROIDERED ITEM
 Fine embroidery is so much a part of the Vietnamese tradition. Become a master in this art can take 8-10 years. If you are visiting Sa Pa – you can buy really exclusive embroidered clothes, scarfs, small bags and etc. from different villages. You can see how it's made straight in your eyes in the evening market in the main square
There are stores selling all kinds of embroidery products such as table linen, clothes, pouches or pieces to be framed. The embroidery pieces look like paintings, just amazing how finely these were done.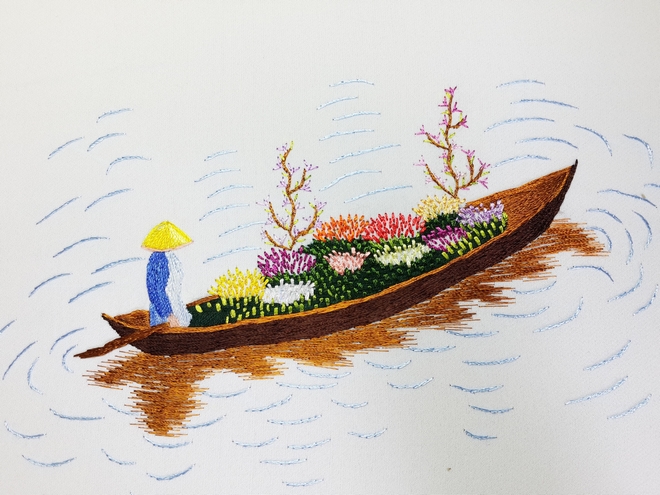 4. VIETNAMESE COFFEE
Vietnam is full of coffee shops where you can sample the type of coffee you might enjoy. For example: Weasel Coffee, fruits first eaten by the weasels and eventually end up giving you the best coffee ever tasted.
When you buy coffee, you'll find some tiny tin coffee makers the Vietnamese use for making coffee. They are great gifts for your friends. You can ask the store staff how to use it. It makes for an interesting conversation back home.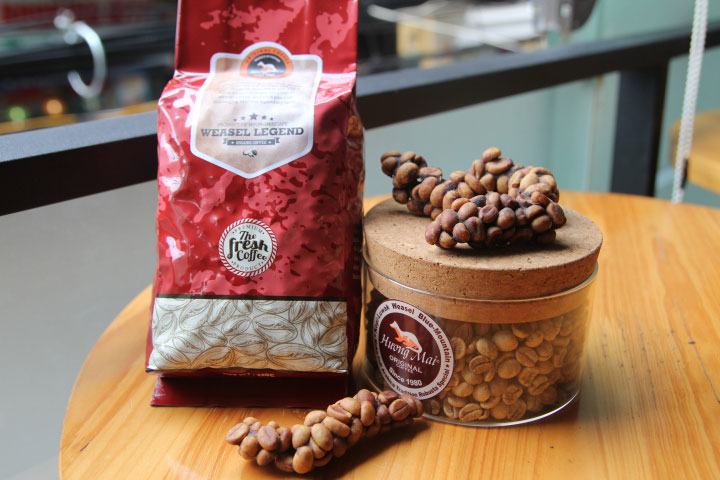 5. AO DAI- A TYPICAL VIETNAMESE DRESS
Ao Dai (pronounced Ao Zai), is the Vietnam's typical, or traditionally used dress of Vietnam is represents the country's national dress as well as the symbols of the Vietnamese culture, Ao dai usually comes with a conical hat and are the most distinctive characteristic of the culture of Vietnam.
The Ao dai dress (ao zai) or traditional costume of Vietnam, is used by both men and women, but today, only Vietnamese women regularly use to participate in photo shooting, or in weddings, or just wear as a habit, in the weekend you will see a bunch of different Vietnamese female on the bike or walking taking memorial photo along the Hanoi's Old Quarter and or the West lake. Particularly, the Vietnamese Ao dai dress is considered as an elegant garment. Vietnamese women usually wear Ao dai in important events, celebrations, weddings; solemnest acts (such as funerals or other religious ceremony at a pagoda) and interestingly, the girls who go to school and college wear ao dai in mondays (students in general). An Ao Dai price is vary depending on the quality from 500.000 VND to the 1500.000 VND and you can easy find it in many shop in the Old quarter or in the Kim Ma Street Hanoi.