PHỞ VỊT QUAY DOWN TO HANOI 
Phở can be credited as the most popular soup in Việt Nam. You may have tried beef or chicken noodle soup in any city or sizeable town across the country. But phở vịt quay, or roasted duck noodle soup, has appeased the taste buds of Hanoians over the past decade.
After first starting at specialty restaurants in the suburbs, duck dishes have made their way into the heart of Hà Nội: the Old Quarter.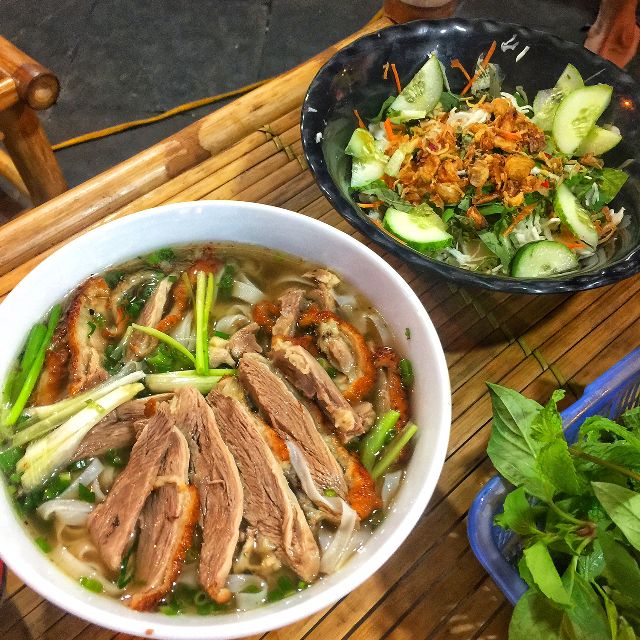 If you go into the area, it is hard to miss this special roasted duck noodle soup at the crossroads of Hàng Thiếc (Tin Street) and Hàng Nón (Conical Hat Street). Affordably priced at VNĐ30,000 (US$1.30) a bowl, you can opt for more meat for VNĐ40,000.
The food is quite good with flavorful broth cooked from duck bones and crucial phở spices like roasted ginger, star anise, cinnamon and black cardamom.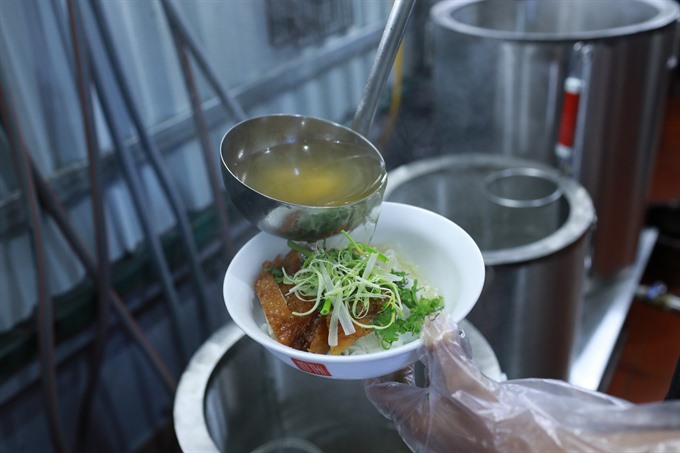 Many outlets across the city sell roasted ducks, and there is a famed duck raising village with very popular charcoal-roasted ducks called Vân Đình in the surburban Hà Tây region.
But only roasted duck from Lạng Sơn can be made into phở
Some restaurants advertise their ducks as roasted according to secret recipe from Chinese chefs, who usually keep it a tight family secret. Having tried Cantonese roasted duck, it is easy to tell the Lạng Sơn ducks may be a variation of the world famous Chinese version.
But if you look further into the ingredients and roasting methods, you soon realise the difference.
Five spices are used in the marinade for Cantonese ducks, and it is important to boil the bird in the sauce to cook it and soak up the seasoning. Some restaurants even say they keep the marinating sauce for some dozens of years. The roasting process is only to give the bird's skin the final glaze and crispy texture.
The essential mắc mật leaves are the key to a Lạng Sơn style roasted duck.
Grown in the northeastern provinces of Cao Bằng, Bắc Kạn
, Lạng Sơn, Tuyên Quang, Bắc Giang, Thái Nguyên and Quảng Ninh, the leaves and fruits of this lemon-family tree are known for adding flavours to roasted dishes. They survive only in these provinces. If transplanted to other climate conditions, the trees cannot survive, or else the leaves do not produce the desired flavour.
A popular cooking website recommends 22 dishes to be roasted and stir-fried with mắc mật leaves. In Tày – Nùng language, mắc mật is a sweet fruit which gives a special tangy flavour to the pickled bamboo of the greater northern mountainous regions.
The oil in the leaves can not only be a cooking spice, but it can also be distilled to make traditional medicine. Mắc mật leaves and roots can also be used as herbal medicine and for cooking purposes.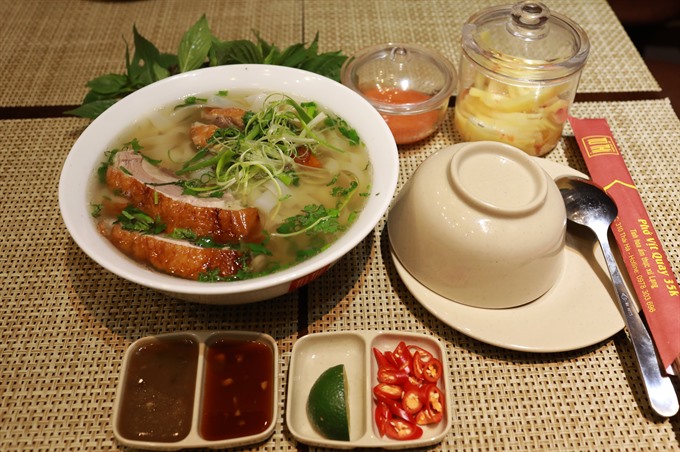 As part of the tradition of having phở with roasted meat, phở with roasted duck can be the highlight of this type of dish.
Source: vietnamnews.vn