Tour Code: GT202

Driver: Female

Departure time in the afternoon from: 5:00 pm – 9:00 pm

Group size: From 2 people (maximum 8 people )

Notes: Our tours fill up fast, so you should book early to secure your spots
The Fabulous Sights: Besides the rich history and charm of the Old Quarter to the relaxed atmosphere around West Lake, you will see parts of Hanoi that you would never see, some places that would be inaccessible by car and hard to find by walking, only available with Paloma Motorbike Tour. Experience these fabulous tastes and sights and enjoy the streets of Hanoi like a local today.
The Fabulous Street Food and Drink: The food of northern Vietnam is famous throughout the world. Hanoi is the heart of this gastronomic culture and with Paloma Motorbike Tour you will experience a large range of these foods over the course of the tour.
Whether it is hidden Street Food Stalls, Small Local Restaurants or a Massive Bia Hoi Restaurant with a view, our tour will find the perfect food scene to satisfy your gastronomic desire. Come with an empty belly and we will send you home with a smile on your dial. For the more curious and adventurous food lover, ask your guide about some of the foods only the locals eat, you will be surprised and intrigued at what you can find to eat on the streets of Vietnam's Capital City.
Tour Itinerary:
You will be picked up at your hotel and transferred to meeting point at Café restaurant
1.Café Trứng (Egg Coffee)
Have you heard about Egg coffee? It sounds a bit weird but the taste is amazing. Even if you are not a coffee-lover, it is still worth trying this creative mixing of coffee by Vietnamese people. Sound good? While you enjoy your drink, we will talk about the day's itinerary and destinations.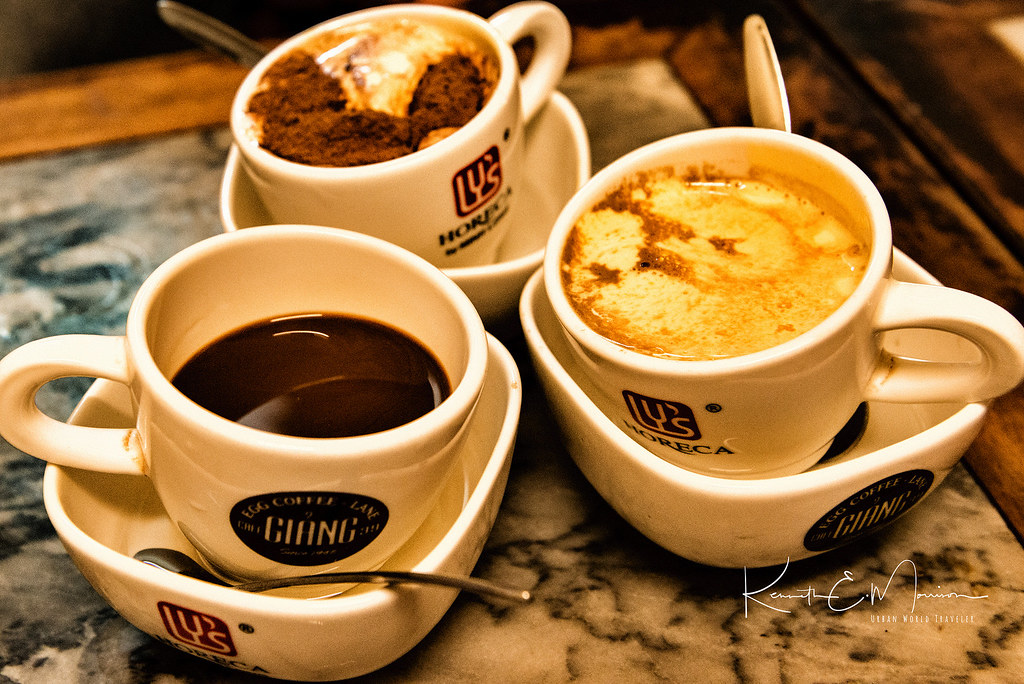 2. Nha Hat Lon (Hanoi Opera House)
Hanoi Opera House is a project built by the French government in the early years of the 20th century. While you're enjoying the very famous Trang Tien's Ice cream, we'll tell you all about its unique structure with the outstanding values in terms of history, culture, architecture and art.
3. Ho Guom (Hoàn Kiem Lake)
Lying in the centre of Hanoi's historic district, Hoan Kiem Lake is a lovely, peaceful place with a fascinating history. In 1428, legend has it that Emperor Le Loi obtained a magical sword from the Dragon King to fight against Chinese oppressors. The sword, as you may have guessed, came from Hoan Kiem Lake.
At this stop, we will have a chance to see "Ly Thai To Monument". This is a cultural and architectural work which aims to honour King Ly Thai To (974 – 1028). He is the first king who found Capital Citadel of Thang Long (Hanoi today)
4. Long Bien Bridge
Long Bien Bridge was the longest bridge in Asia when it was built from 1899 to 1902. Known as the oldest bridge in Hanoi that is still living and sharing the daily life with Hanoians silently. At this stop, while you can take some time to enjoy the view and take pictures, our tour guide will also introduce the history of the bridge as well as details about the life of locals from 2 sides of it.
Having local foods and drinks
5. Ho Tay (West Lake)
West Lake is known as Hanoi's largest freshwater lake. It's a huge body of water – it has a circumference of 17km – and there are plenty of historic places of interest, five-star hotels, stylish restaurants, cafes, and nightlife venues that are worth exploring along the shoreline.
The West Lake is bordered by several significant pagodas. Vietnam's oldest pagoda, Tran Quoc pagoda, was built in the 6th century and is located on an island in the middle of the West Lake.
6. Ho Chi Minh Mausoleum
Ho Chi Minh Mausoleum is the final resting place of Ho Chi Minh, the most iconic and popular leader of Vietnam, known to his people as 'Uncle Ho'. His body is preserved here in a glass case at the Ho Chi Minh Mausoleum in central Hanoi.
At this stop, while you can take some time to see the attraction from outside and take pictures, our tour guide will fill you in with more stories about our Uncle Ho & the historical information
7. Dinner at local restaurant
Feeling hungry? We are going to have dinner at the local restaurant near. Tour ends at your hotel
Note:
Please keep in mind that we do not go inside the Ho Chi Minh Mausoleum on "Hanoi City sights and street food"tour. This attraction requires a lot of time to fully appreciate so we recommend that you visit them on your own so that we can make the most of time you have with us.
The above itinerary is subject to change, based on the day's weather and traffic conditions.
TOUR INCLUDES
TOUR EXCLUDES 

Motorbike with a high-quality helmet

Insurance Cover

Tour Guide / English to Vietnamese

Female driver to drive your motorbike and answer your questions

Tour Guide Leader and a male Tour Coordinator on the leading motorbike

Wet Weather Poncho

Hotel pick up and drop off

Pure water bottles at short stop

Coffee / Tea / Soft Drink at the meeting point

Sightseeing entrance fees

A range of Vietnamese snacks

Dinner unlimited amounts of authentic Vietnamese food from the menu to suit your taste requirements including unlimited drinks (Cold Beer / Cold Soft Drink / Tea).

Gratitude / Tips to Tour Guide (recommended)

Bottled Wine and Spirits available during Lunch / Dinner

Any items not mentioned above.
For a comprehensive overview of Hanoi, we recommend to book both tour:
Hanoi street food & sight tour and Hanoi night light & street food tour