Tour Code: GT101
Departure time in the morning from:  8.00 am – 12.30 pm (lunch included)
Departure time in the afternoon from: 1.00 pm – 5.30 pm (lunch included)
Group size: From 2 persons (maximum 12 people)
Local Transport Experience: 
Motorbike: A specialized means of transportation in Vietnam, nothing is better than roaming and exploring the city on a compact vehicle to see every parts of Hanoi as local people.
Cyclo: A long-lasting transport and imprint of Vietnamese history. Cyclo is a familiar vehicle associated with the image of Vietnamese workers in the past life, has now become the historical soul and a cultural feature.
Daily Itinerary:
1.Café Trứng (Egg Coffee) at Café Giảng on Yen Phu St.
Have you heard about Egg coffee? It sounds a bit weird but the taste is amazing. Even if you are not a coffee-lover, it is still worth trying this creative mixing of coffee by Vietnamese people.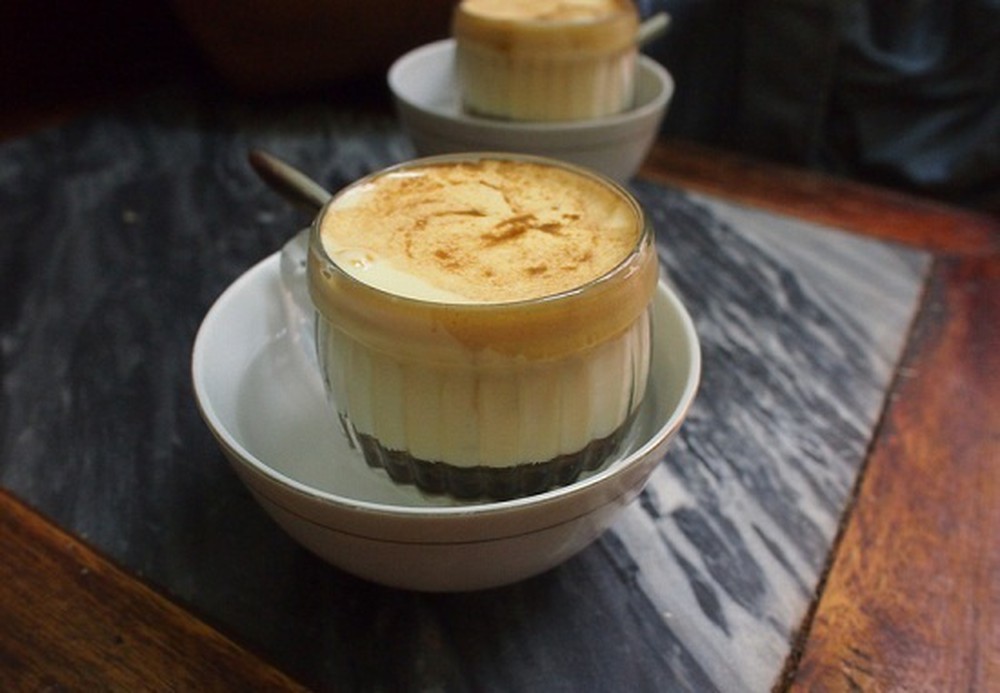 Sound good? While you enjoy your drink, we will talk about the day's itinerary and destinations.
2. Long Bien Bridge/ Chuong Duong Bridge
A symbol of the tenacity and resilience of the Hanoian people, the Long Bien Bridge (built between 1899 and 1902). At this stop, you can take some time to enjoy the view and take pictures of its historical beauty.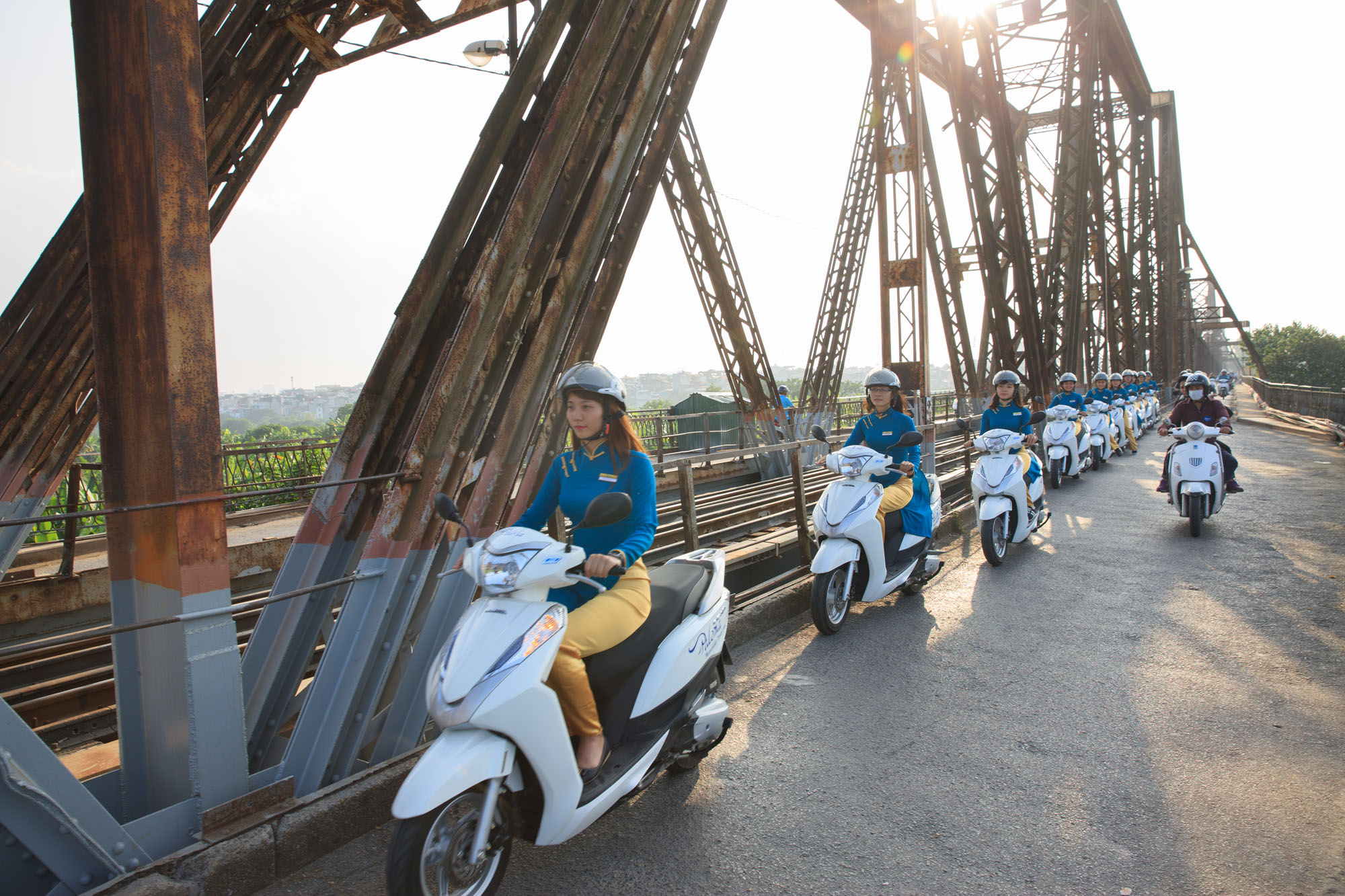 3. Traveling to the Old Quarter and Hoan Kiem lake by Cyclo
You will enjoy the fresh air at Hoan Kiem lake and the crowded old town with old cultural products on cyclos. Here you can take photos of the old streets and shop many souvenirs.
Located in the middle of Ha Noi, a rapidly developing city where changes take place every hour, Ha Noi Old Quarter with its old-styled narrow streets full of antique brick houses seems to nostalgically resist the flow of time while still actively trying to adapt to the dynamic atmosphere of the modern city.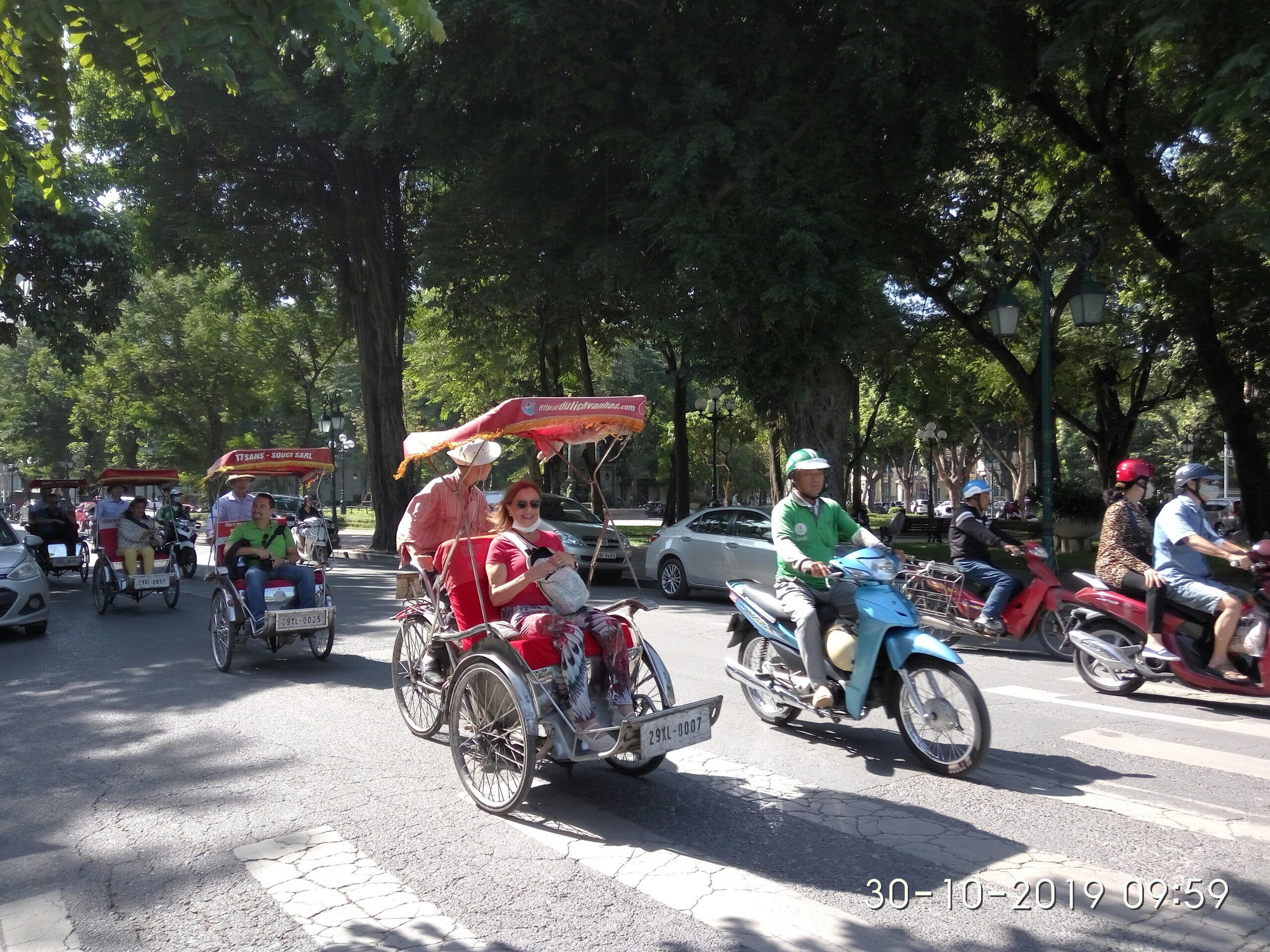 4. Tran Quoc Pagoda
After finishing a short trip by cyclos, we will drive you by motorbike to Tran Quoc Pagoda.
Tran Quoc Pagoda is the oldest of its kind in Hanoi, dating back to the 6th century during the reign of Emperor Ly Nam De Dynasty (544 – 548). Surrounded by lush greenery, Tran Quoc Pagoda was a favourite amongst the kings and royal families for festivals, full moons, and Tet Festival.
5. Huu Tiep Lake and The B52
We will then have a quick visit to the B52 plane crash site. This is a remarkable victory of Vietnam soldiers during the Vietnam war. You will also get to visit a local market nearby to see daily activities of the Hanoians.
6. Ho Chi Minh Mausoleum
A building to commemorate the merits of Ho Chi Minh Uncle – a great leader of Vietnam. Nowadays, this also becomes a must-to-see place for visitors coming to Hanoi.
At this stop, while you can take some time to see the attraction from outside and take pictures, our tour guide will fill you in with more stories about our Uncle Ho & the historical information.
7. St. Joseph's Cathedral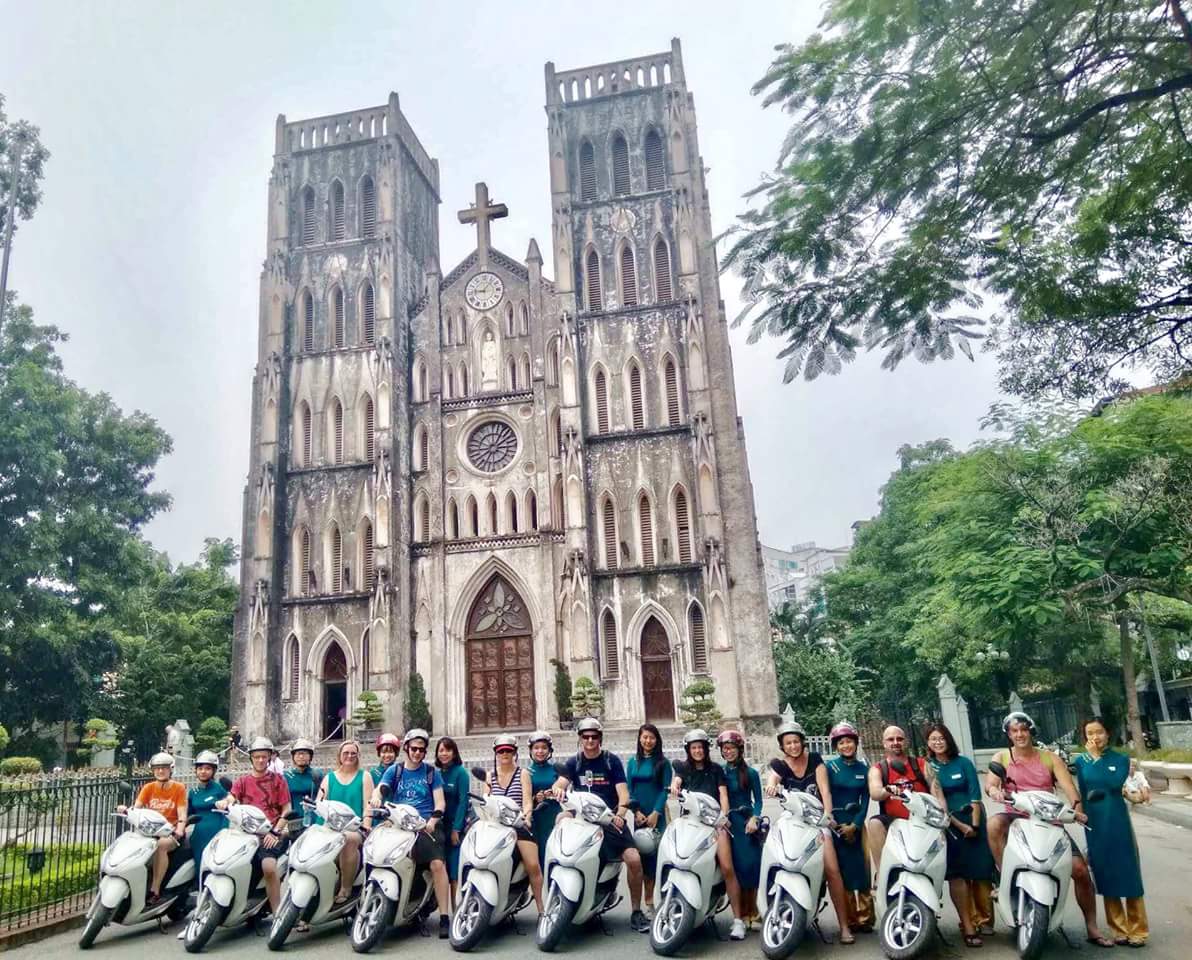 Located at 40 Nha Chung street, Hanoi, is a Roman Catholic cathedral with neo- gothic style, which was built about 120 years ago.
8. Lunch at Old Street
Feeling hungry? Inclusive of course, we'll circle back to the Old Streets and fill our belly with "duh-li-cious" local cuisines.
Note: The above itinerary is subject to change, based on the day's weather and traffic conditions.
INCLUDE
Motorbike with a high-quality helmet
Insurance Cover
Tour Guide / English to Vietnamese
Female driver to drive your motorbike and answer your questions
Tour Guide Leader and a male Tour Coordinator on the leading motorbike
Wet Weather Poncho (if required)
Hotel pick up and drop off
Pure water bottles at short stop
Coffee / Tea / Soft Drink at the meeting point
Sightseeing entrance fees
A range of Vietnamese snacks
Lunch and drinks
EXCLUDE
Gratitude / Tips to Tour Guide (recommended)
Bottled Wine and Spirits available during Lunch / Dinner
Any items not mentioned above.